REPRESENTING THE INSURED SINCE 1986 ACROSS THE COUNTRY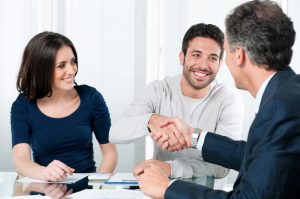 Since 1986, Vaughan & Associates has been assisting the public in adjusting and settling residential and commercial property losses throughout the United States.
Our success is a result of our loyalty and dedication to our clients, and in our knowledge of the insurance industry.
Vaughan & Associates has gained insight into the unethical behavior of most insurance companies because many of us have previously worked as adjusters for insurance companies throughout the United States. Their tactics and strategies do not result in the insured being indemnified for their loss; they result in minimizing the costs incurred by the insurance company.
This realization has forced those at Vaughan & Associates to change directions, and to represent the insured only, as Public Insurance Adjusters.
WE INVESTIGATE, ESTIMATE, ADVISE, ADJUST AND NEGOTIATE ON YOUR BEHALF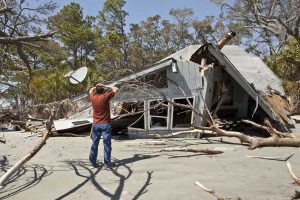 We, as public insurance adjusters, represent only insureds when their real or personal property is damaged by a fortuitous event.
If you have endured a loss to your property caused by something covered in your policy, then we operate as your adjuster and investigate, estimate, advise, adjust, negotiate and settle this claim on your behalf with the insurance company.
We also represent insureds when they need to go through an appraisal process. Appraisal provides a prompt and relatively inexpensive form of mediation when an insured and his/her insurance company are in disagreement.
In addition to adjustment and appraisal, Vaughan & Associates is often hired as a risk management consultant. Risk management consulting assists an insured in the review of his/her policy, and evaluates the level of potential risk for a particular property in order to make sure the asset is covered in the event of a loss.
We represent only the public, not the insurance companies. This makes us loyal and dedicated to serving only your interests.
30 YEARS OF EXPERIENCE AS PUBLIC ADJUSTERS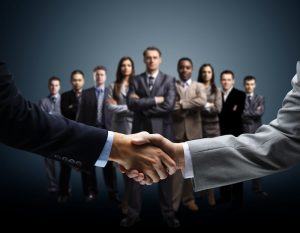 Vaughan & Associates is thoroughly experienced in investigating and evaluating damaged property.
We have established working relationships with several insurance representatives throughout the United States, and they know the quality and integrity of our work as Public Insurance Adjusters. Insurance companies are much more responsive to Public Insurance Adjusters that they know and trust.
We know every angle that an insurance company could possibly try to minimize their costs and compromise your proper indemnification. We will not allow this to happen.
Our estimates and expert reports are always accurate and in your best interest, and those who work for us are the best in the industry.
We have a proven track record in negotiating and settling claims expeditiously, and getting the insurance proceeds in your hands as quickly as possible.
We always keep our insureds informed and updated on every detail and decision made on their claim. We recognize the sensitive role we are playing in representing your investment, and will never make a decision which is contrary to your wishes.
OUR FEES
Vaughan & Associates operates on a contingency fee basis for loss adjustment. We are paid by the insured as his/her insurance company makes claim payments based on the agreed settlement.
Vaughan & Associates does not charge any up front fees, and there is no out of pocket expenses for the insured. A fee percentage is agreed to prior to signing any contract. A contract is then prepared by Vaughan & Associates and signed by both parties.
Appraiser and umpire services are paid on an hourly basis. If an insured chooses a representative of Vaughan & Associates to act as his/her appraiser, then insured is billed on an hourly basis for this service. If a representative of Vaughan & Associates is nominated and accepted to be an umpire, then the insured is responsible to pay 50% of the umpire's fees. The insurance company will pay the other 50%.
Risk management consulting is paid on an hourly basis. Costs vary per property and situation
NEED OUR HELP? CONTACT US TODAY