Vaughan & Associates: 30 Years of Experience as Public Adjusters
Did you suffer a Fire, Wind, Water, Earthquake, Vandalism, Theft, Collapse, Hail/Snow or other Loss?  We can help you!
The loss you have just suffered can be very draining emotionally and financially. You are going to need the right people on your side. By immediately taking the right steps, you will take control of the situation, and expedite the recovery process.
Prior to a perilous event, you should have already
Itemised in writing a complete and detailed list of all personal property in each room.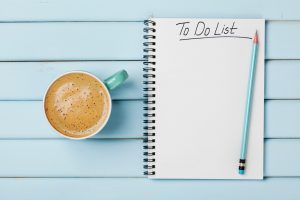 Personal property is all property not permanently attached to the structure.
Include the year, make and model of each item as well as any purchase receipts you still may have.
Keep this personal property list in a safe deposit box off the site and update it as needed.
Know the year your property was built and the year you bought it.
Keep current pictures of its interior and exterior in case the insurance company tries to argue that any damage is pre-existing.
Keep a copy of your most current insurance policy along with your list of personal property, and read it to familiarize yourself with it's coverages and exclusions.
Also have on hand the name of your mortgage company as well as the loan number, and the names and numbers of all individuals or entities that hold insurable interest in the property.
Make sure the premises are safe to be present on.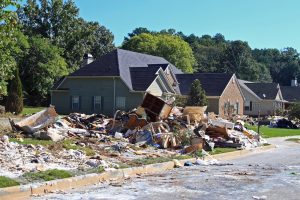 If they are safe, mitigate your loss immediately by separating damaged property from undamaged property.Begin to itemize the unsalvageable damaged property as it might be lost in the chaos or forgotten about.
If the damaged property is completely unsalvageable and is going to be thrown out, make sure a representative of the insurance company inspects it before hand, and you take a picture of it for your own personal records.After you have dealt with those items that are completely destroyed, immediately place the salvageable, reparable damaged property and unharmed property in a safe place like a storage unit. Our personal property specialists will take it from there.
Decide on one spokesperson from your family that will call the insurance company and file the claim, and who will conduct all direct communication with the insurance company until we can get there to assist you.
Document all activities and conversations in a journal.
This includes, but is not limited to, the names and phone numbers of any individuals from the insurance company, moving companies, repair men, or contractors and subcontractors.
If you need to move off the premises, make sure you keep all receipts for hotel and restaurant expenses, and any other expenses related to temporarily moving out of your home.
Keep these in a manila envelope. You will be reimbursed at a later date if coverage is proven to exist.
Immediately control access to your premises by putting up temporary chain link fencing in order to prohibit looting and vandalism.
You will be reimbursed for this also if coverage is accepted on your claim.
Use the expertise of your broker or agent in filing the claim with your insurance company.
Assemble your own team of experts to represent you in the adjustment of your claim.
Place an accomplished Public Adjuster as the captain of that team. The end goal is to be indemnified for your loss; which means to be put back into the condition or state you were prior to the loss. Do not rely on the insurance company's experts or representatives to do this for you.
Take a proactive position along side your Public Adjuster in the handling of this claim.
A successful claim and settlement is an interactive process that takes time and dedication. Find a P.A. that is as dedicated to the end result as you are.
What Vaughan & Associates will do for you
Assist you in filing your claim with your insurance company if you have not already been assisted by your agent/broker, or if you have not filed it by yourself.
Review your policy to determine the coverage, limits, exclusions, and other factors that may apply to your particular loss.
Documents in writing the full extent of your loss.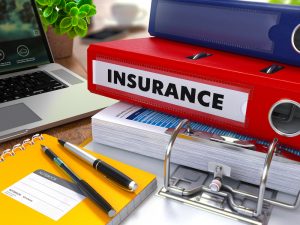 This includes, but is not limited to :
Composing a detailed construction estimate backed by engineering and other specialist reports which may be necessary,
Creating a detailed personal property estimate based off of supporting documentation,
Preparing and submitting business interruption forms (if it is a place of business), and any other documentation which may be necessary to ensure your indemnification.
Meet any representatives from the insurance company, and any other representatives and specialists related to your claim, on your behalf.
Negotiate with the insurance company representative in order to obtain the most equitable settlement for you and your family.
Arrive at a detailed settlement offer that addresses all of your concerns and meets your approval.
Expedite a settlement draft from the insurance company to you as quickly as possible so you may begin to replace or repair your property.